Biking in Barcelona
Recommendations for riding a bicycle in Barcelona
Biking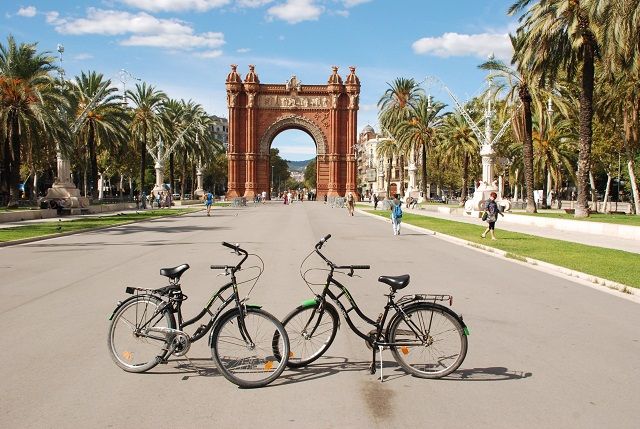 In recent years, Barcelona has become a bike friendly city. thanks to the city's effort in mantaining and creating new bike routes.
But even though the use of personal bikes is very popular, Barcelona it's still light years behind cities like Berlin or Amsterdam.
Where to rent a bike in Barcelona
Bicing is a very popular public bike rental service. However, this system is only for residents and requires to have a bank account and a permanent Barcelona address, so the best alternative is to rent one or book a bicycle tour like some of the following:
Bike lanes in Barcelona
Check this map for the available bike lanes in Barcelona:
*(Click on the image to enlarge)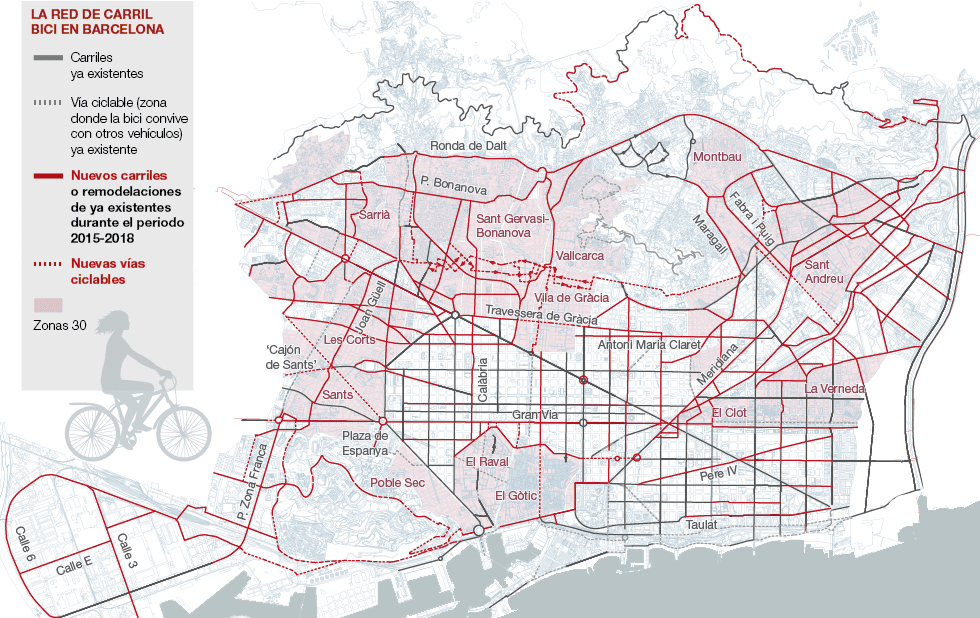 Recommendations for biking in Barcelona
Bike helmets are required by law, but the practice is not heavily reinforced. Still, it's recommended to avoid any possible injuries.
Biking on sidewalks is allowed in some cases. As long as it's 5 meters (16 Ft) or wider. However, an officer might stop you and demand that you either walk with your bike or ride it on the street. Remember that pedestrians have priority.
Don't drink alcohol if you plan on taking a bike. Police officers will have no trouble stopping you and asking for an alcohol breath test. If positive, the fine can be substantial, so if you're drinking it's better to walk with your bike.
How to move around Barcelona
Learn all the means of transportation available in Barcelona