Barcelona with kids
Check out the most popular attractions for kids in Barcelona
Barcelona with kids
Barcelona has plenty of children friendly spaces that are a delight for kids, where the fun can also be guaranteed for adults as well!
The city has made an effort to encourage families to come. For instance, children under 4 years old can travel for free in the public transportation system. Plus, many of the most popular things to do in Barcelona are free for kids or offer discounts for children of certain ages.
The Barcelona Go City Explorer Pass does not include transportation. However, you can have unlimited access to the transportion network for as little as 16,30€ with tickets ranging from 48 to 120 hours. Get the Hola BCN Pass Here
Things to do in Barcelona with kids
Park Güell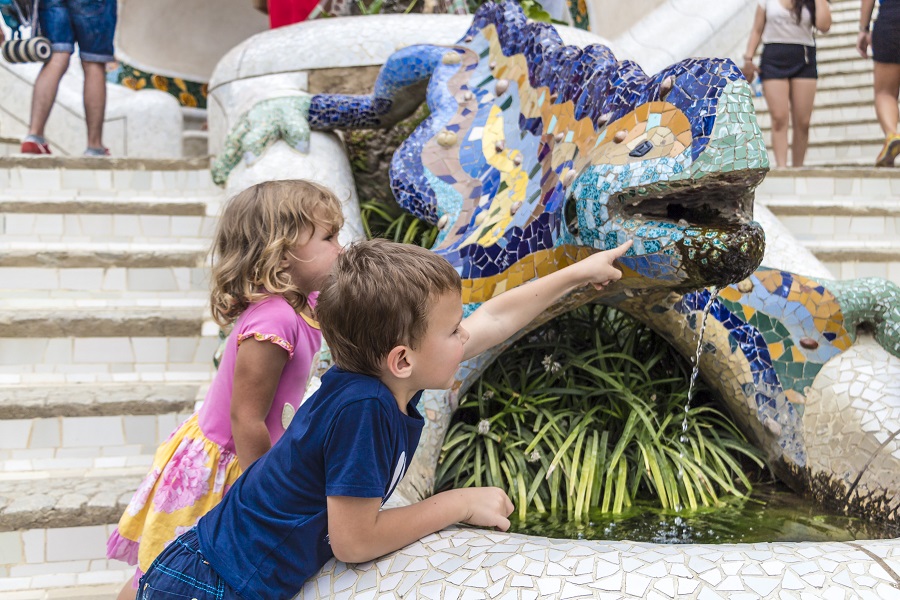 It's by far Barcelona's most famous and iconic park. Apart from the stunning arquitecture created by Gaudí, Park Güell features more than enough green areas, paths and unique spaces that your children will enjoy. And we can guarantee you'll love it too!
Wax Museum Barcelona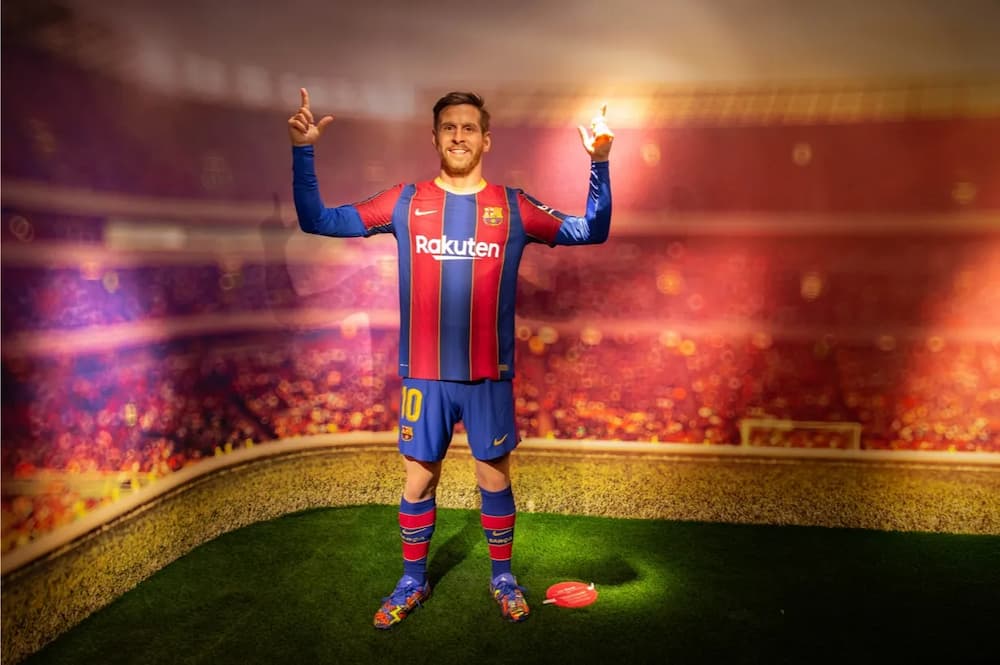 The Wax Museum Barcelona is one of the city's new attractions perfect to visit with kids. It features more that 150 realistic wax figures of the most famous people in the world right now.
Enjoy a fun time taking selfies with your favorite celebrities, fictional characters and even horror figures.
Tibidabo Amusement Park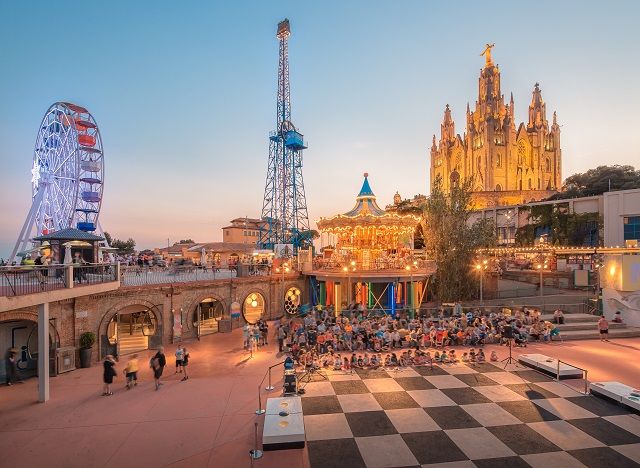 This amusement park is a Barcelona landmark. Standing on top of Tibidabo mountain (overlooking the city), with over 100 years of history, it's the oldest theme park in Barcelona. Actually, it's the only amusement park in the city.
Tibidabo Amusement Park features over 30 attractions that kids will love, all of them with impressive views of the city.
Adrenaline addicts will go crazy with the 80 kph rollercoaster, the colorful ferris wheel located in the highest part of the mountain or the "Hurakan", a ride with 360-degree turns.
The park has all sorts of rides for the whole family, as well as restaurants and a fantastic viewpoint to enjoy Barcelona at a height of over 500 meters above sea level.
Tibidabo Amusement Park Admission Ticket
Barcelona Aquarium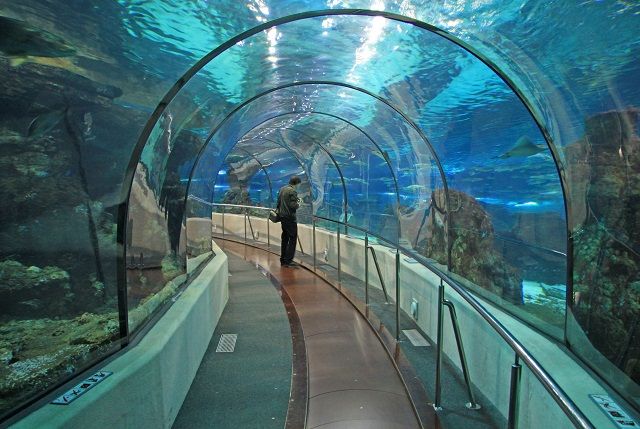 The Barcelona Aquarium is one of the largest aquariums in the world. The whole family will find it to be incredibly fun and interesting at the same time. The aquarium is home to more than 10,000 species that come from the most diverse habitats.
Here you can engage in the most breathtaking experiences with sharks, such as shark cage diving and diving with sharks.
The Oceanarium, the aquarium largest space, contains over 4 million litres of water. You'll be able to explore the seafloor and take a walk underwater, through an 80 meter long transparent tunnel. Your kids will have a blast! Get tickets for the Barcelona Aquarium
Barcelona Aquarium: Skip-the-Line Admission Ticket
Montjuic
Montjuic is one of the best areas to visit with kids in Barcelona and one of the most recommended summer activities in Barcelona. Below are a few attractions you can visit in Montjuic:
Montjuic Castle. This ancient fortress offers some of the best views of Barcelona.
The Montjuic Cable Car. Your kids will love riding in the modern cable car that takes you directly to the castle.
The Olympic Stadium. Visit the venue where the 1992 Olympic Games were held.
Magic Fountain of Montjuic. An iconic show of lights, music and water.
Botanic Gardens. With a surface of over 14 hectares, these gardens feature typical vegetation of six different zones from the Mediterranean climate and the Canary Islands.
Get Tickets here to ride the Montjuic Cable Car
Barcelona Zoo
One of the biggest in Europe, the Barcelona Zoo is home to a very large number of species. The city's mild climate allows plenty of time for the animals to make their living outdoors, pretty much throughout the whole year.
You'll be able to witness the habitats of penguins, camels, zebras, african elephants, gorillas, tigers, dolphins, giraffes, flamingos, lions, rhinoceros and hippopotamus.
After the visit, relax in the neighboring Ciutadella Park, the biggest park in Barcelona.
PortAventura
PortAventura is the most visited theme park in Spain and sixth in Europe overall. It's one of the main attractions close to Barcelona. It's located just one and a half hours from Barcelona by train.
It features six main thematic areas with plenty of rollercoasters and rides for adrenaline junkies. One of these areas is Sesamo Aventura, decorated and featuring the characters from Sesame Street.
Get tickets to Port Aventura and enjoy a fun experience for children and adults alike. All the park's excellent hotels have also been customized to match each thematic area.
You can also expand your visit to Costa Caribe Aquatic Park, a water themed park and Ferrari Land, for Formula 1 enthusiasts.
Ticket to PortAventura and Ferrari Land
Barcelona Bosc Urbá (Urban jungle)
Finally, this adventure playground features a variety of activities to put your adrenaline to the test. It's located in the Forum Park.
All participants will have to engage in more than 50 different challenges like zip lines, rope swings and bungee jumping, to name a few.
Tips for saving money
Most places of interest in Barcelona offer discounted prices for children and teenagers.
When it comes to transport, kids under 4 years old need no travel tickets for the metro, bus or tram. In the case of museums and attractions, normally the price is reduced for ages between 5-13 years old. This may vary so remember to check before buying.
Entrance to the main Barcelona attractions is included in the Barcelona Pass, so if you're planning on making the most of your visit, buy the Barcelona Go City Explorer Pass and start saving upon your arrival.
Museums and parks for kids in Barcelona
There are a few museums in Barcelona that are especially designed for children and young adults, as well as plenty of green spaces to take the kids to to play outside