Modernism in Barcelona is one of the things that makes this Spanish city so famous worldwide. Also known as Catalan Art Nouveau, it became particularly strong in Barcelona during the turn of the 20th century.
The Modernisme style
Two prominent Catalan architects were the main figures of this movement: Antoni Gaudí and Lluís Domènech i Muntaner, which created some of the most iconic architecture in Barcelona.
Modernisme blossomed in architecture, thanks to the rising wealth of the bourgeoisie, who were able to fund the most outrageous buildings in order to show their power and wealth.
This made Barcelona an Art Nouveau paradise, a feature most likely unmatched by any other city ever.
Let's take a look at the most important modernisme examples in Barcelona.
Famous Modernisme buildings in Barcelona
Sagrada Familia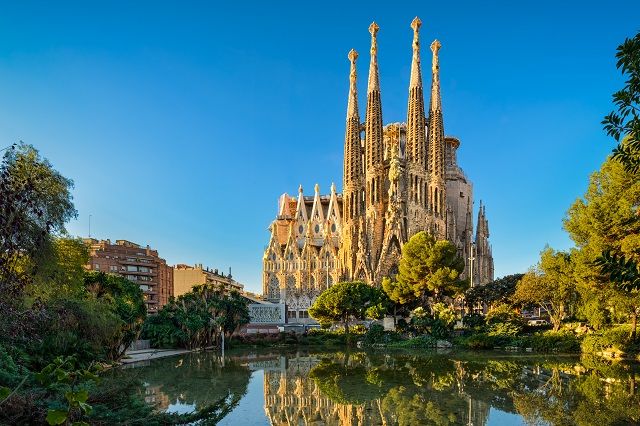 Probably the most famous landmark in Barcelona, Sagrada Familia is the building Gaudí was working at the moment he passed away in 1926, leaving it unfinished.
An intricate piece of art, as of today, it's still a work in process, with the promise that it will be completed by 2028.
Sant Pau Art Nouveau Site
One of the biggest Modernista venues in the world, the former hospital (a UNESCO World Heritage Site), has been turned to Sant Pau Art Nouveau Site,
This enormous complex, designed by Domènech, now works as a space devoted to embrace different institutions in the fields of education, health and sustainability.
It hosts meetings and events and the complex itself can be visited with or without a guided tour.
Parc Güell
Park Güell is definitely the most unique city park ever, it could easily be part of a fairytale setting.
Gaudí created one of the most fascinating places in Barcelona merging the most extravagant forms along with breathtaking landscape designs.
Don't leave Parc Güell without taking a picture at the famous Dragon, the park's most photographed icon.
Palau de la Música Catalana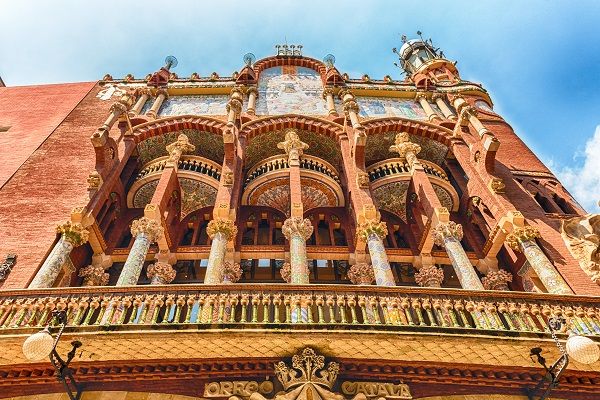 The most celebrated concert hall in Barcelona is one of the most emblematic modernista buildings in the world.
The impressive building designed by Domènech has been operating for over a century now.
A visit to Palau de la Música Catalana is greatly encouraged (either by attending to a concert or with a guided visit) as you'll never witness something quite like it.
Casa Batlló
The nature inspired house Casa Batlló is another Modernista wonder in Barcelona that you must pay a visit to.
It's impossible not to be swept away by the imaginative and clever ideas Gaudí created for this beautiful yet functional house.
One of the highlights is the top floor when you can enjoy a panoramic view of fancy Passeig de Gràcia avenue, Barcelona's own 5th Avenue.
Casa de les Punxes
Casa Terrades, also known as Casa de les Punxes, is one of the most emblematic modernist buildings in Barcelona.
This fairy-tale like building is a highlight in the busy architectural landscape of Barcelona, for representing all the aesthetic values of catalan modernism.