Park Güell is one of the most remarkable works by Gaudí in Barcelona (and one of the most visited). Due to the growing amount of visitors, it is now required to buy a ticket in order to visit the main areas of the park. Fortunately, there are several ways to get a free entrance to Park Güell.
Park Güell free entrance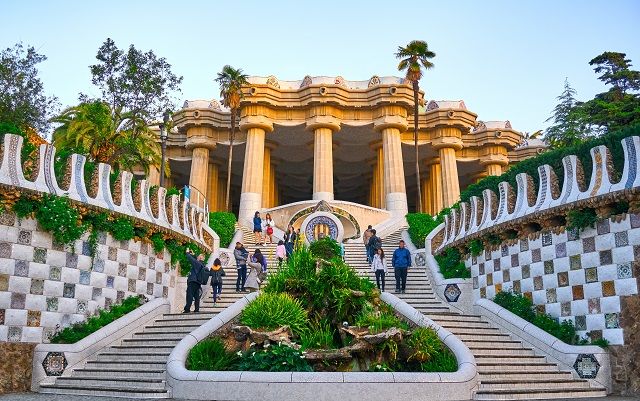 Barcelona residents (members of Gaudir Més) can access all areas of the park for free, including the Monumental Zone. This is the most interesting area of the park, featuting the Dragon, the Hypostyle Room and The Terrace (the main square of Park Güell).
Non Barcelona residents, are required to buy a ticket to visit the Monumental Zone. But as in every museum or attraction the city, there are a few things you can do to get free entrance to Park Güell:
November 1st-March 30th – On the first Sunday of every month, a limited number of free tickets are given out at the box office while supplies last.
April 1st- October 31st – Every Sunday from 17:00 to 20:00 hours.
Open house on April 23rd for Sant Jordi holiday, May 18th and September 24th for La Mercè.
TIP: From 7:00 to 9:30 and from 20:00 to 22:00, the access is allowed to nearby residents and Gaudir Més members, however, the access to the Monumental Zone is not controlled. So if you want to visit Park Güell for free, either you must go really early in the morning or after 20:00 hs.
Parc Güell tickets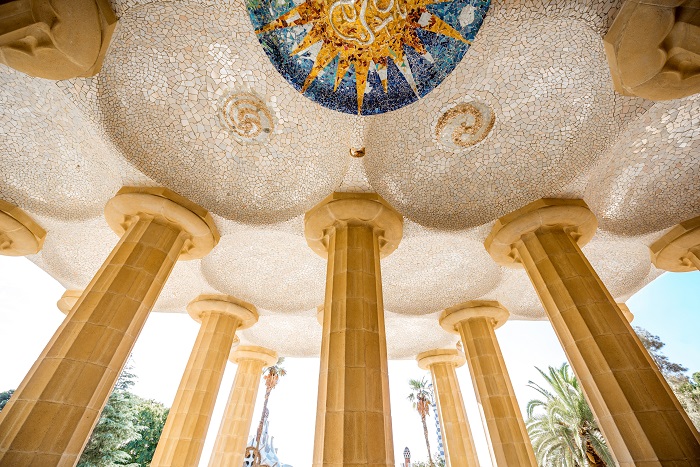 If you wish to buy your tickets online, there are a few advantages such as a lower prices and no waiting times to enter the Monumental Area.
Park Güell opening hours
Opening hours for ticket holders:
March 27 to October 29: 9:30 – 19:30
October 30 to February 11: 9:30 – 17:30
February 12 to March 26: 9:30 – 18:00
How to get to Park Guell
Buses: V19
Metro: Line 3. Vallcarca Station
Tip: Going by metro is not the best choice, as there's a 20-25 minute walk from the nearest station of Vallcarca.