If you're thinking of surprising your romantic partner with the right plan for this day, Barcelona has the perfect ingredients to celebrate this day with a different twist. Following are some of the most romantic spots and plans for a great Valentine's Day in Barcelona.
Ideas for Valentine's Day in Barcelona
Aire de Barcelona
Start the day getting pampered at the fancy Aire de Barcelona spa. You can book an exclusive treatment like a Wine Bath Experience, especially designed to offer couples an intimate space.
Continue with a full body massage for two and unlimited use of the facilities. After enjoying the experience, spend a relaxing time with tea and refreshments.
Horta's Labyrinth Park
One of the oldest Historical Gardens in Barcelona is also probably the most gorgeous. The most romantic feature of the park is trying to find the way out of the lovely hedge labyrinth and walking along the different pavillions, canals and waterfalls. Open from 10:00 to 18:00 hours.
Tibidabo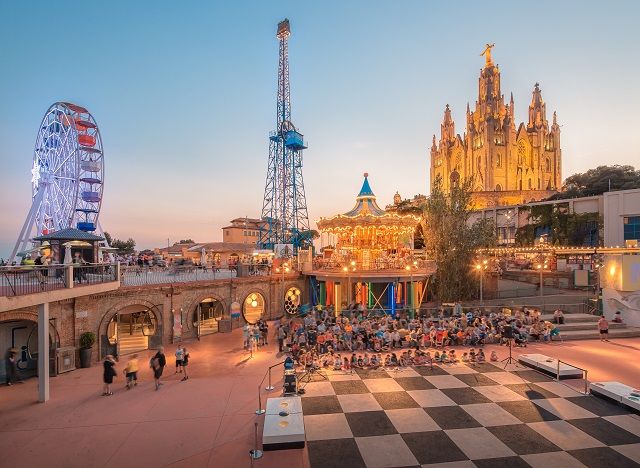 On the top of Mount Tibidabo you can take a step on a romantic ride on the most original amusement park in Barcelona. The views of Barcelona from Tibidabo are priceless!
At the end of Tibidabo Avenue, Mirabe bar and restaurante stands out as a wonderful terrace that looks over all Barcelona. It's the ideal place to have a romantic drink before or after dinner with the spectacular view of the lights of Barcelona.
More ideas for Valentine's Day
Have a wonderful St Valentine's Day!