If you're looking for accommodation with great views, look no further. There are so many hotels with amazing views in Barcelona, you'll probably have trouble choosing just one.
1. Melia Barcelona Sky
Meliá Barcelona Sky is one of the tallest buildings in Barcelona, with 29 stories offering spectacular views of the sea and the city.
All rooms are equipped with glass windows from top to bottom, making natural light a common fixture for all rooms. For better views, book your room from floor 20 onwards. Rated: Very good, with a 8.3 score
Melia Barcelona Sky
Apart from its central location in the Poblenou district, it's within walking distance from the beach as well as metro & tram stations.
2. W Barcelona
Any of the rooms of the W Barcelona Hotel will give you the feeling to be floating above sea water.
The exclusive 26 story high structure resembling a sail is located right next to the coastline at the end of the Paseo Maritimo and has the best possible views of Barceloneta beach and the harbour. Rated: Very good, with a 8.5 score
One of Barcelona's most iconic and stylish hotels. It's located right next to Barceloneta Beach and many other attractions.
3. Hotel Arts Barcelona
Halfway between the coastline, the Olympic Port and the city, the luxurious Arts Hotel has some of the most impressive views of any hotel in Barcelona.
Enjoy the stunning views of Gehry's Gold Fish in front row to the breathtaking views of the upper rooms, where many of the Barcelona monuments are ever present. Rated: Very good, with a 8.4 score
Enjoy the best of the city & the beach in this fantastic hotel surrounded by shops, restaurants and clubs.
4. Barcelona Princess
Just minutes away from the Forum and Diagonal Mar shopping center, this contemporary looking hotel offers the best views of northern Barcelona, Diagonal avenue and Glòries Tower.
Don't miss the spectacular pool deck at the 23rd floor that lets you swim with astonishing views of Barcelona. Rated: Very good, with a 8.4 score
Located in a quiet and modern area of Barcelona, close to shopping areas, metro & tram. The pool from the 23rd floor offers amazing views!
5. Yurbban Trafalgar Hotel
Aimed to urban and young travellers, Yurbban Trafalgar Hotel takes the "live as a native" to the next step, offering local products in an atmosphere of great comfort, and design at great prices. Rated: Superb, with a 9.3 score.
Features a central location near the Old City, offering great views of some emblematic monuments like the Barcelona Cathedral.
6. Mandarin Oriental Barcelona
Experience the luxury of staying in one of Barcelona's most elegant and stylish avenues: Paseo de Gràcia. Can you imagine looking out your hotel window and stare at Gaudi's Casa Batlló? Rated: Superb, with a 9.0 score
At Mandarin Oriental you can enjoy amazing mediterranean cuisine plus luxurious treatments, indoor and outdoor pools, with views of Barcelona's most fashionable street.
7. Gran Hotel La Florida
The stay at 5-star Gran Hotel La Florida is so exceptional that you probably wouldn't care for spectacular views. But you can have that on top of all the goodies and high class facilities.
Set on Tibidabo mountain, you can relax with a romantic dinner with Barcelona at your feet.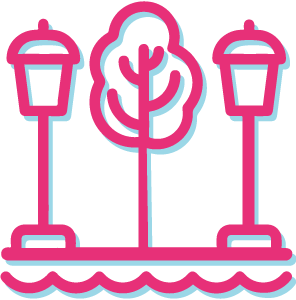 Located on top of Tibidabo mountain, very close to the amusement park, this hotel has probably one of the best views of all Barcelona.
8. Hotel Miramar Barcelona
One accommodation that has few rivals concerning hotels with amazing views in Barcelona is Miramar Hotel, a perfect place to watch the sunrise.
Located in Montjuic Mountain, it has a fabulous display of views over the Barcelona harbour and the sea. Rated: Very good, with a 8.2 score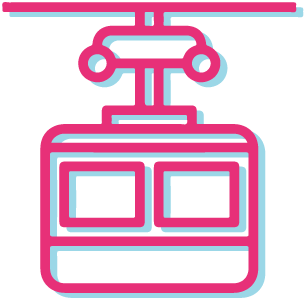 It's exceptionally close to many of the big attractions of Montjuic like the Magic Fountain, the stunning cable car and Barcelona's Olympic Park.
9. Catalonia Barcelona Plaza
Located in one of Barcelona's major transport hubs, Plaza España, Catalonia Barcelona Plaza is a natural balcony for the beautiful square, the fountains at Montjuic and the National Museum of Catalonia. Rated: Fabulous, with a 8.7 score
It's located at walking distance from Plaza España and the National Museum of Catalonia, both visible from your hotel room or from the outstanding rooftop terrace.
10. Ayre Hotel Rosellon
This list couldn't be complete without including this modern 4-star hotel which offers privileged views to Sagrada Familia, Barcelona's most emblematic symbol. Rated: Fabulous, with a 8.7 score
This 4* Sup hotel offers privileged views of Sagrada Familia in a central neighborhood, surrounded by restaurants & bars.
Check the amazing view you can enjoy from the rooftop terrace: