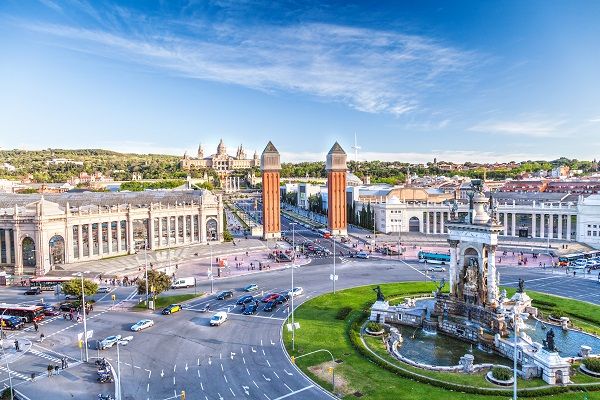 Plaza España is one of the most important places in Barcelona. Gateway to the Magic Fountain of Montjuic and a major transport hub.
To begin with, it's one of the biggest touristic places of the city, featuring many attractions, museums and places of interest.
Things to see in Plaza España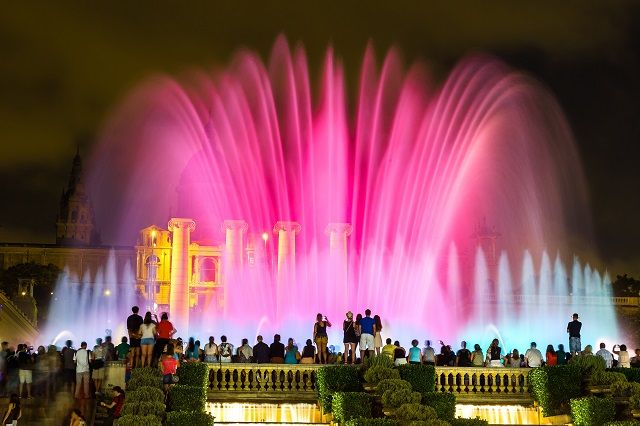 The Magic Fountain is one of the greatest shows in town. A beautiful display of water, lights and music and a free entrance. It's one of the highlights in Plaza España.
MNAC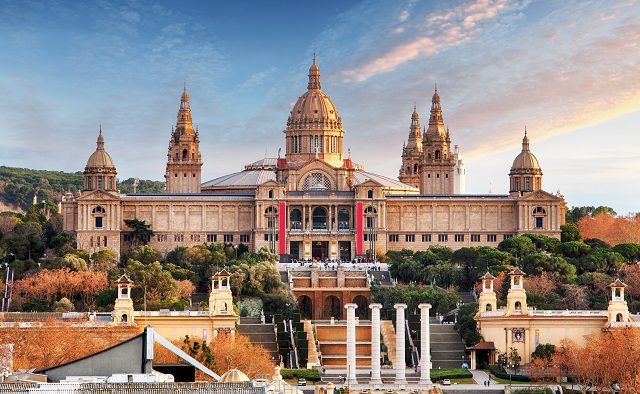 The MNAC was originally built for the 1929 Exhibition, held in Barcelona. It displays a large amount of Gothic, Romanesque, Baroque and Renaissance collections.
It's definitely one of the most important museums in Barcelona. Entrance is free with the Art Ticket.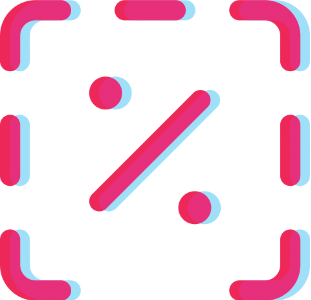 TIP: Save money with the Art Ticket, access to 6 leading museums in Barcelona
German Pavillion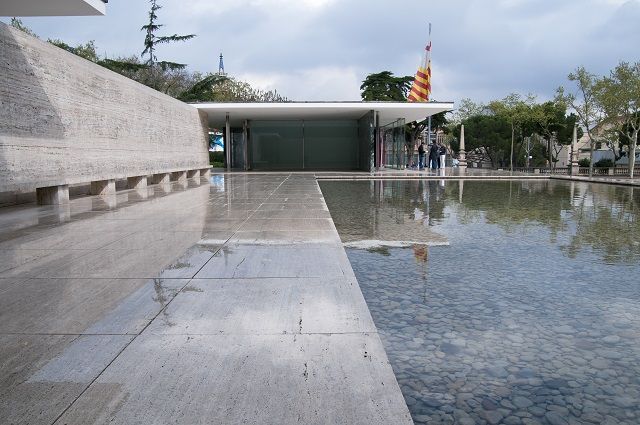 The pavillion was designed by renowned architect Mies van der Rohe, also for the 1929 International Exhibition.
It became a model for the International Style, which turned into the most popular architectural trend in the 20th century. 
It's one of the biggest architectural landmarks in the world.
A former bullring left to oblivion, Arenas de Barcelona was turned into a modern shopping centre, while retaining the original facade on the outside.
Besides the large array of shops and restaurants, there is a high profile gym, a cinema and a fantastic rooftop terrace overlooking the square.
Poble Espanyol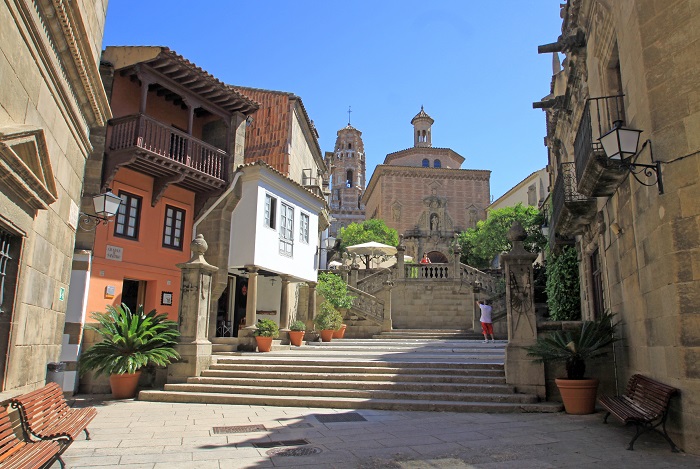 Poble Espanyol is an open air museum of Spanish architecture, reproducing famous buildings and streets from all over Spain, all packed in the same location.
The museum is filled with typical Spanish handcrafts stores, souvenirs, and from time to time, concerts and exhibitions.

VISIT POBLE ESPANYOL: Highlights of Barcelona morning tour with ticket to Poble Espanyol
Caixa Forum
Finally, this art museum features exhibits ranging from classic paintings, to avant garde installations. It also hosts music concerts and alternative cinema. It was designed by architect Arata Isosaki.
How to get to Plaza España
By Metro
The Plaza España square is served by two Metro lines with direct access from the city center. L1 (red) is just 4 stations away from Plaza Cataluña and L3 (green) is just 4 stations away from La Rambla (Liceu Station).
By Bus
Buses 13, 50, 91 and H12 take you directly to Plaza España.
Location