Casa Batlló
Casa Batlló is one of Barcelona's most reconizable buildings and one of Gaudí's top works
Casa Batlló
Casa Batllo is one of Barcelona's biggest landmarks and one of Gaudí's most famous works. Its remarkable facade is one of the most unique and recognizable features of this architectural icon, listed as a UNESCO World Heritage Site.
Without a doubt, Casa Batlló should be included in your list of things to do in Barcelona.
Casa Batlló history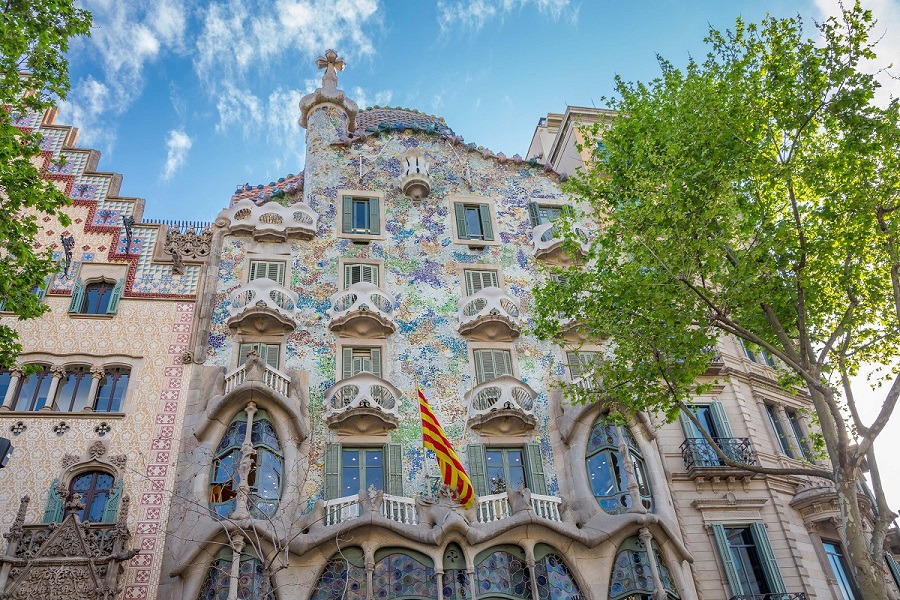 The origins of Casa Batlló can be traced back to when Josep Batlló, a wealthy businessman, bought the property located at Passeig de Gràcia 43 in 1900. Unhappy with the classical and conventional aspect of its façade, Battló hired Gaudí, the trendiest Barcelona architect at the moment, to redesign and reimagine its structure.
The result was Casa Batlló, which quickly became one of the most fashionable and breathtaking houses of Barcelona at the turn of the 20th century. It's definitely one of Gaudí's most emblematic works in Barcelona, along the Sagrada Familia and La Pedrera.
The building was transformed into one that hardly resembles the original. Animal and nature forms inspired the facade of Casa Batlló. For example, the skull shape of the balconies.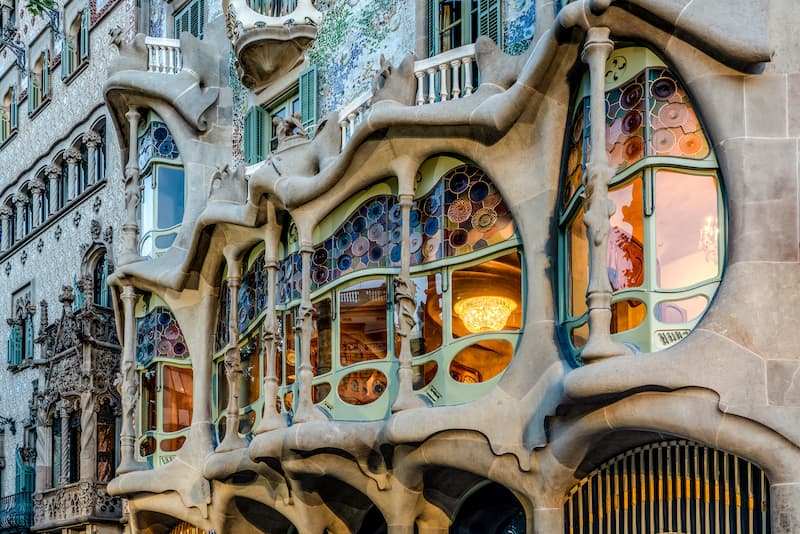 The ondulating facade, as well as the colorful crowning, resembles a dragon, representing the story of Saint George, Patron Saint of Catalonia.
Gaudí gave Casa Batllo the treatment he gave to all his work s: an outstanding design full of imagination, making it one of the top places to visit in Barcelona and one of the most characteristic modernista buildings ever built.
Visiting Casa Batllo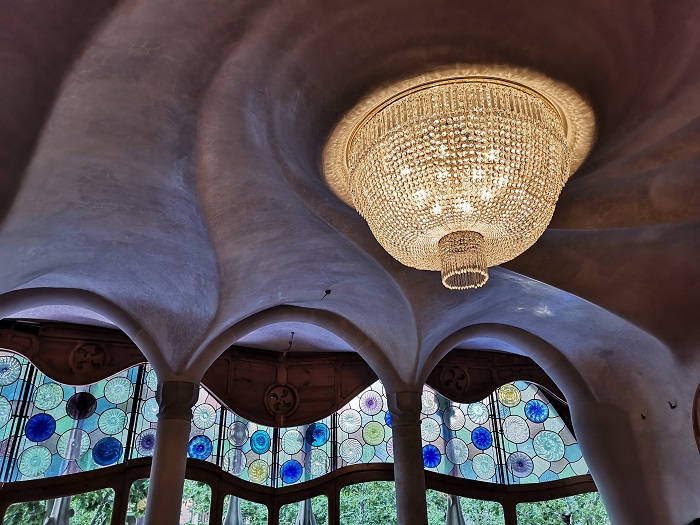 As beautiful as is the outside, you must schedule a visit to the interior to witness the most original and jaw-dropping architecture.
To begin with, a good part of the outside is covered with bits and pieces of broken and multicolored ceramic tiles. This technique, called Trencadís, was used massively by Gaudi in most of his works. For example, you can find it also in the Park Güell benches.
As a result, an interesting effect is created when direct sunlight hits the building, as the tiles shift through different shades of colors along with the stained glass windows.
The visit features a smart guide, an innovation that will reveal more secrets of Casa Battló. Look at the screen's tablet and you'll see a 3D realistic reconstruction of the house the way Gaudi originally designed it.
In conclusion, Casa Batllo is a fascinating experience you cannot miss in Barcelona.
Don't miss the special experience of visiting Casa Batlló with an incredible open air concert in the rooftop terrace. Check all the details of the Casa Batlló Magic Nights
Casa Batlló Tickets
Click here for the Casa Batlló ticket with Audio Guide
Opening Hours and location
Monday to Sunday from 9:00 hours to 21:00 hours (last entrance at 20:00)
Metro Line 3: Passeig de Gràcia Station
Bus: 22, 24, 28
Address:  Passeig de Gràcia 43
Barcelona Gaudí monuments
Discover other essential Gaudí monuments and attractions in Barcelona