Just 70Km (45 mi.) away from Barcelona, the Costa Brava is famous in Catalonia for its rooted mediterranean lifestyle, and for still keeping the small town charm of former times, in spite of having a very dynamic touristic activity.
The small towns of quiet narrow streets and rocky beaches started sparking the interest of many artists and writers who craved for the beauty and charm of the region, and little by little tourists started populating the area as early as the 1930's.

POPULAR: Visit Costa Brava in a Half-Day tour from Barcelona
Towns full of inspiration
Picasso, Joan Miró or Truman Capote – who wrote "In cold blood" in the course of three summers in the town of Palamós – were the first attracted to this place, but if there's one artist that was swept away by the Costa Brava, it's Salvador Dalí.
In fact, one of the main attractions of the Costa Brava is the Dalí Theater Museum.
Portlligat and Figueres are two places where the multifaceted artist lived and worked throughtout his life.
As you might be guessing, the Costa Brava is all about beaches, but there's so much more to see. Even though touristic activity is plentiful in the area, there are still many places and villages that hold on to their old town charm.
Places to see in the Costa Brava
Cadaqués
Cadaqués, the most Eastern city in the Iberian Peninsula,  might be one of the most peculiar towns in the Costa Brava.
Isolated through land for centuries, it had a more direct relationship with other overseas territories than with Catalonia itself.
This is due to the fact that the Pyrenees end abrubtly in this zone, hence the rugged terrain.
While most of the cities and towns are easily accesible by train or bus, getting to Cadaqués by train is out of the question. Taking a bus or renting a car, specially the latter, is the best option to get the best out of this lovely city.

INTERESTING: Cadaqués: 2 -Hour Guided Walking Tour
Girona
Girona is a historical, medieval city with a rich history, incredible heritage and remarkable architectural gems.
In the past years, it has become a highlight in Barcelona for being one of the settings of the iconic TV show Game of Thrones.
You can experience and explore the medieval city in a 6 hour guided tour from Barcelona, transportation included.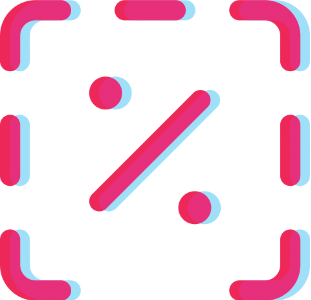 BEST CHOICE: Game of Thrones Girona guided tour
Natural Park Cap de Creus
The most oriental place in the Iberian Peninsula, Cap de Creus is just minutes away from Cadaqués and a few miles from the French border. This rocky cape has a very peculiar environment.
Once you're approaching by car you might get the feeling you're in a different planet. The effect of the tramontana -a fierce wind that frequently blows over the cape- is so strong that doesn't allow vegetation to grow, hence there are almost no trees.
There is a lighthouse and restaurant on a hill offering spectacular views, and it's possible to eat outside (if the wind allows it). Kayaking is also very popular in the area.
Figueres
Figueres is Salvador Dalí's hometown, notably known for housing the peculiar Dali Theater Museum.
It's the most important museum dedicated to the surrealist artist and one of the most popular day trips from Barcelona.
Explore the unique universe of Dalí visiting this one-of-a-kind exhibition in a full day guided tour from Barcelona, that visits both Figueres and Girona.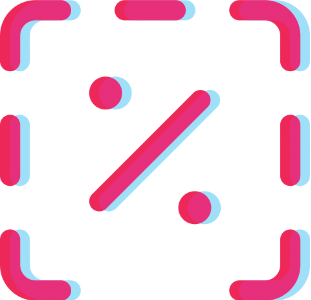 ESSENTIAL IN COSTA BRAVA: Day trip to Girona and Figueres with Dalí Museum

Portbou and Llançà
These villages are surrounded by the Cap de Creus and they are popular destinations for its quiet beaches as well as snorkeling and diving. The zone is filled with historical remains of Roman heritage.
L'Estartit
One of the most popular beach destinations in the Costa Brava, this town has an ideal setting for summer enjoyment, with easy access and parking spaces, sea front apartments, and good quality beaches. There are lots of open-air activities to take place in, such as hiking and biking trails.
Medes Islands
A group of small islets part of a Natural Reserve Park located 900 meters in front of L'Estartit coast. It's filled with a notable amount of biodiversity for the delight of scuba divers.
Calella de Palafrugell
Sporting some of the most beautiful coves in Costa Brava, this village has a long gastronomic tradition and one of the most celebrated parties in the whole Costa Brava, the Habaneras.
Held every year at the Cap Roig Botanic Gardens, it had a very special guest for its 40th anniversary, when Bob Dylan gave a concert on the Botanic Garden grounds in 2006.
It's also one of the places to start the "Camí de Ronda" (Patrol Road), this old path was used by the Spanish Civil Guard to patrol the coastline in order to avoid smuggling, but today is a lovely pedestrian path that takes you into different beaches and towns of the Costa Brava.
Towns and villages like Roses, L'Escala, Pals, Begur, Palamós, Tossa de Mar and Lloret de Mar, make up a complete offer for either kind of escapade you're planning. Whether is a one day trip or a weekend getaway, it's a place near Barcelona that can't be omitted.
How to get to Costa Brava
Train: Renfe has train stations at the following cities in the Costa Brava: Figueres, Girona, Blanes, Portbou and Llançà.
In order to get to the towns on the coastline it may be required to take a bus, which can be taken at Blanes, Figueres or Girona, depending on the proximity of the town you wish to visit.
Below, you'll find guided tours that will take to different locations in the Costa Brava, transportation included.
Location