Barcelona Airport
Discover all the options available to get from El Prat Airport to Barcelona
How to get from El Prat Airport to Barcelona
El Prat is the main airport of Barcelona and the second largest in Spain. Recently, it underwent major renovations with the construction of a brand new terminal, in order to cope with the increasing demand.
There are many ways of getting from El Prat Airport to Barcelona. We have compiled a list of them so you can decide which one suits you better upon your arrival.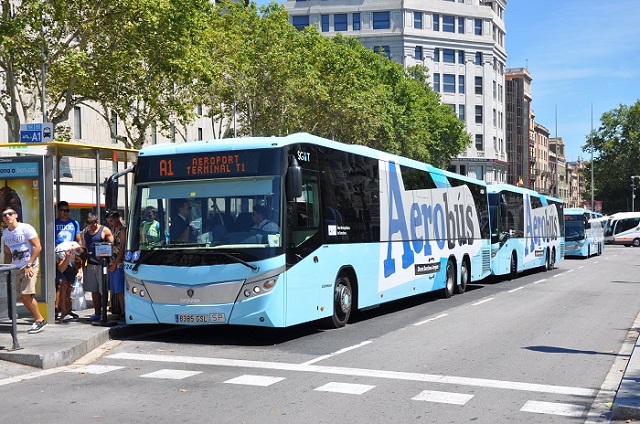 The Aerobus express shuttle is a cheap and fast way to get to the Barcelona airport from the city center.
Click here to get Aerobus Tickets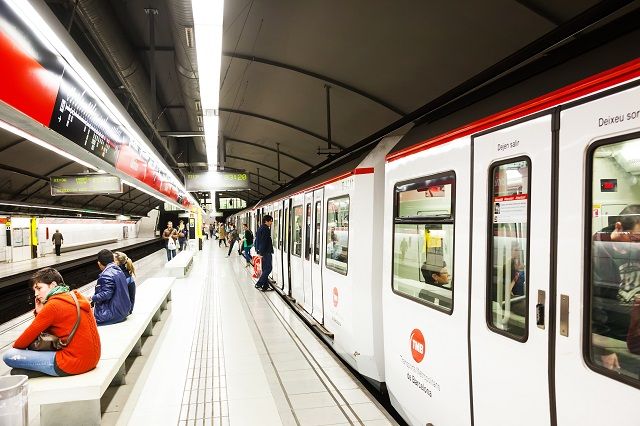 One of the fastest ways of getting to Barcelona El Prat airport is taking the metro L9 Sud, that connects both terminal 1 and 2 with Lines 1, 3 and 5 of the Barcelona metro network and the Renfe and FGC networks as well.
The cost of the single ticket in 2021 is 5.15€. You can travel to the airport with no additional cost if you own any of these tickets: T-Day, T-Month, T-Trimester, T-50/30 or T-70/30.
Barcelona is extremely well connected by Metro. Even if you're looking for
cheaper hotels
away from the city center, every neighborhood is served by a metro station.
Renfe Trains
Renfe Trains has a service that connects Terminal 2 at El Prat Airport with Renfe stations such as Sants, Passeig de Gràcia and El Clot.
The train is an inexpensive way for getting to the airport and is definitely the best choice if your plane departs from Terminal 2, as the Renfe Terminal only reaches T2. This service takes more time compared to the Aerobus.
Recommendations with Renfe trains
The journey is free if you buy the Barcelona Card upon your arrival to the Airport.
If you're arriving at Terminal 1, there is a free Shuttle Bus connecting Terminal 2.
If you don't own the Barcelona Card, you can buy a single ticket at the station at the vending machines. The journey lasts around 19-25 minutes (depending on the station).
If you own a T-Casual ticket (1 zone) you can use it also for this train, and spend just 1€ on the trip.
There are not designated spaces for luggage on Renfe Trains.
Trains depart to the Airport every 30 minutes. The first one departs at 5.42 and the last one at 23.38. From Sants Station, the first train leaves at 5.13 and the last one at 23.14.
Airport Taxi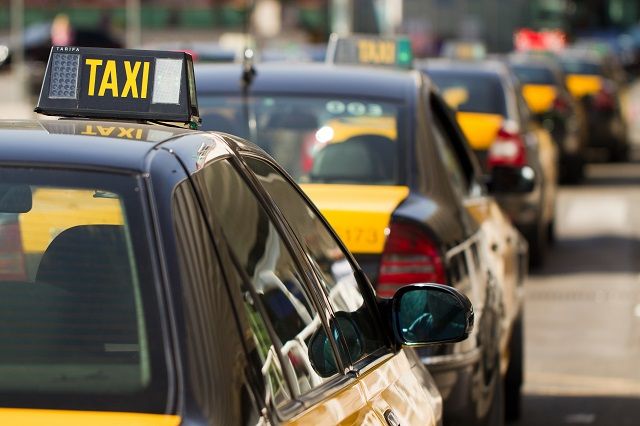 The Taxi service is the fastest way to get to your destination, but also the most expensive, so this is the better choice if you're travelling with your family or in big groups.
Take notice that a taxi departing from the airport applies a minimun fare of 20€. A complementary charge of 1€ is applied for every piece of luggage.
Taxis in Barcelona are reliable and trustworthy and you are only required to pay what the meter indicates, plus complementary charges. All fares are indicated at the back of the driver's seat for your information.
Private Shuttle Services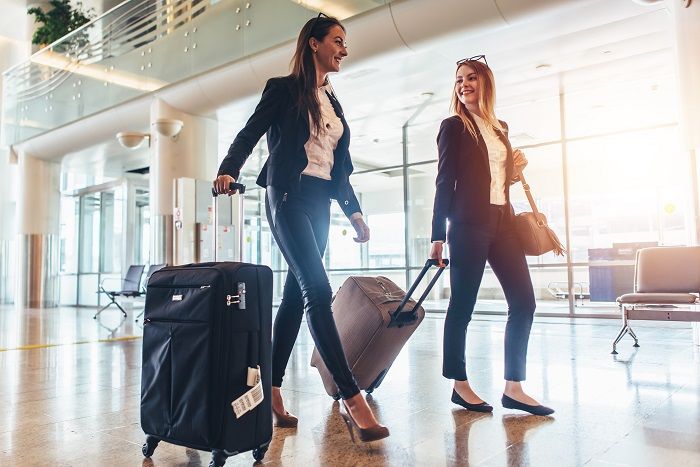 There are several private operators that offer shuttle services between the airport and your chosen destination. 
This service might be convenient depending on your needs but also on how large your group is. Prices start from 45€.
TMB Bus #46
This is a regular bus service operated by Barcelona Metropolitan Transports. It departs from Plaza España and eventually reaches T2 first and T1.
It's free of charge with the Barcelona Card, and can be used also with the regular metro ticket. It operates from 5.00 h to 00.15 h. It's a long trip so it requires a lot of patience.
How to move around Barcelona
Discover all the means of transportation available in Barcelona