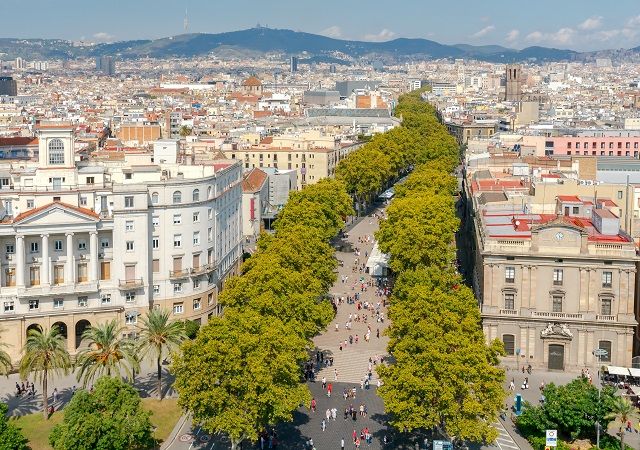 © pillerss/stock.adobe.com
La Rambla is the most famous street in Barcelona and one of the most vital places of the catalan capital. Without a doubt, is one of the most essencial attractions to visit in Barcelona.

POPULAR: Visit La Rambla with the Highlights of Barcelona guided tour
The most iconic street of Barcelona
© Andrey Shevchenko/stock.adobe.com
La Rambla starts at the epicenter of Barcelona, Plaça Catalunya (Catalonia Square). It streches along many important spots you'll also want to get acquainted with, ending by the seaside shopping center Maremagnum.
This 1,3 Km long promenade marks the division between Barrio Gótico (Gothic Quarter) and El Raval. Barcelona's cathedral is just located a few blocks away, as well as Plaça Sant Jaume, which houses the main Catalonian Government Building and the City Hall.
La Rambla is a must see activity in Barcelona.
What to see in La Rambla
© António Duarte/stock.adobe.com
To begin with, La Boqueria, Barcelona's most iconic street market, is one of the most visited attractions in La Rabla. Here it's possible to buy and taste local products, as well as experience the Barcelona market life.
Liceu Theater
© lunamarina/stock.adobe.com
Other notable place is the world famous Liceu Theater. The Barcelona's opera house opened in 1847 and since then has become one of the most remarkable opera houses in the world.
Plaça Reial (Royal Square)
© Mapics/stock.adobe.com
Located right next to La Rambla, this square with charming atmosphere is a famous meeting place and home to many well known restaurants. The lanterns were one of Gaudi's first works in Barcelona.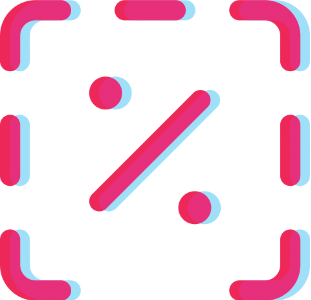 Make the most of Barcelona with the Barcelona Pass, a tourist card that features free entrance to more than 20 top attractions, transport with the Barcelona Hop On Hop Off Bus Tour and great discounts.
Columbus Monument
© Marco Giovanelli/Shutterstock
The Columbus Monument marks the end of La Rambla. It was built in 1888 for the Barcelona Universal Exposition in tribute of Columbus' first expedition to the Americas.
Walk a bit ahead and you'll find the Rambla de Mar, a wooden bridge over the sea that connects with Maremagnum Shopping Centre, that offers astonishing views of the Port Vell Marina.
The experience of walking La Rambla
Bruno Cuadros House. © anamejia18/stock.adobe.com
Walking through La Rambla is a unique experience. There, a melting pot of tourists and locals take place at all times. As a result, La Rambla is fully crowded and busy all day long.
Once you start walking, you'll notice typical newsstands, kiosks selling souvenirs, cafes, restaurants, fruit and flowershops. The architecture can be quite stunning. A clear example is the asian themed Casa Bruno Cuadros (La Rambla, Nº 82), a very peculiar landmark featuring umbrellas in the façade.
As the walk progresses, more untraditional establishments and peculiar characters start to appear, such as the human statues and street performers, a must see spectacle in La Rambla.
Tips to visit La Rambla
The prices of cafes and restaurants are considerably higher. If you're looking for reasonable prices, walk away a few blocks and you'll find better deals.
As all tourist jammed places, pickpockets are common. It's ok to carry your camera outside as long as you hold it well. Beware of small groups of men asking for directions or touching your back.
Check the local football or soccer calendar for matches. If the local Barça team happens to win the day of your walk, you might find yourself surrounded by very enthusiastic (and drunk) supporters at Rambla de Canaletas, the place to celebrate when Barça Football Club wins a match.
One interesting spot to catch art exhibitions and cultural events is at Palau de la Virreina, a former Baroque Palace.
You'll be able to get your hands on local craftmanships or paintings made by local artists, that sell their work at the end of La Rambla, near Columbus Monument. Or you can be the star of your own souvenir getting a very professional cartoon of yourself.

ACCOMMODATION TIP: Find Hotels in La Rambla
How to get there
Metro: Line 3, Catalunya, Liceu and Drassanes Station.
Address: Pl. de Catalunya 17-S, 1, 08001 Barcelona, Spain
Location