Wax Museum Barcelona
Welcome to the most amusing museum in Barcelona, with more than 150 wax figures
Wax Museum Barcelona
The newly renovated Wax Museum in Barcelona is one of the city's new and most original attractions that you might want to include in your list of things to do in Barcelona. It features over 150 realistic wax figures of the most famous personalities both from Spain and the World, as well as interactive elements.
The Barcelona museum is located in the heart of the Gothic Quarter, in the former building of the old Bank of Barcelona headquarters. The historic structure has been refurbished into 28 different areas where you'll be able to witness some of the most famous characters of the moment and some legends as well.
The Wax Museum in Barcelona: is it worth it?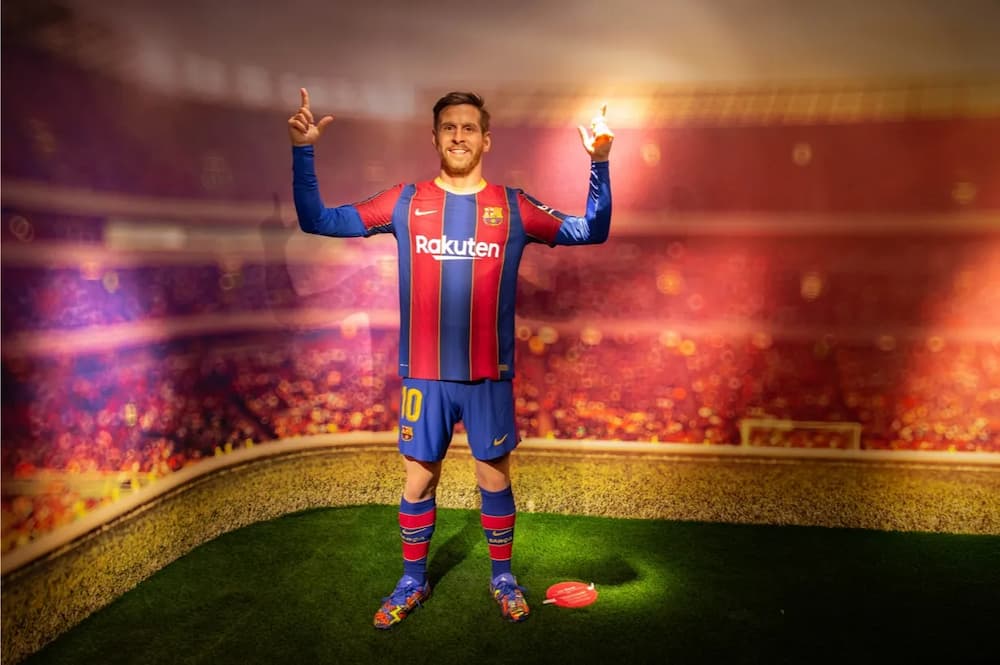 Is it worth visiting the Wax Museum in Barcelona? Well, it all depends on your tastes and preferences. If it's your first time in Barcelona, you might want to see the most famous Gaudi buildings like Sagrada Familia or Casa Batlló, or discover historic neighborhoods like El Born.
But regardless of that, the Museu de Cera de Barcelona is a very fun visit and it's good value for money. The figures are extremely realistic and the museum has a few sections that will get your adrenaline pumping. Not for the faint hearted!
On the plus side, its location just a few steps from La Rambla make it perfect to visit along other places of interest nearby, whether you want to shop at Maremagnum, catch a Barcelona flamenco show or hop aboard a sailing boat by the coastline – All of this located within walking distance.
What to see in the Barcelona Wax Museum
Realistic wax figures
Apart from the magnificent 19th century architecture of the building, it features hyper realistic wax figures that will make you doubt whether they're real or not. 
Singers, athletes, musicians, politicians, social activists, movie stars, iconic movie characters and artists are represented in the museum. 
You can expect to find global figures like Rosalia, Billie Eilish, Adele and Rihanna, artists like Frida Khalo, Salvador Dalí and Picasso, legends like The Beatles and David Bowie and politicians like Barack Obama. 
Exploring the museum
The wax museum comprises 28 different areas in three levels where practically every corner is perfect for a selfie. These are the most interesting areas in our honest opinion.
The Barcelona Hall & Tribute to Catalonia
The Barcelona Hall is the starting point of your visit to the Wax Museum Barcelona. It features a stunning representation of a castellers, the traditional human towers so typical of Catalonia. Both areas also display several influential local figures as well as cultural artifacts like the "capgrossos" (big heads).
Pop stars & Hall of Fame
Get ready to mingle with the most iconic music legends, Hollywood stars and current pop idols. In the same room you will find Rihanna, Rosalia, Sir Elton John and Jack Nicholson, to name a few. 
Ice and Fire & Pirates
Two super famous sagas are accurately represented in the Fire & Ice and Pirates halls. It's safe to say that Game of Throne and Pirates of the Caribbean fans will not be disappointed. 
The Universe & Space Station
Section dedicated to spaceships, the study of the galaxy, the cosmos and space travel, from a serious and from a fantasy point of view. It's definitely a place to see if you travel to Barcelona with kids.
Judging by the image above, Star Wars fans will be pleased in this section.
Alley of Terror
As mentioned earlier, this area is not for the faint hearted. In here you will discover iconic horror characters and artifacts and maybe one or two horrifying moments. Enter at your own risk!
It is definitely one of the most exciting and unique museums in Barcelona. 
Bosc de les Fades
After visiting the museum, head to Bosc de les Fades, the bar lounge of Wax Museum Barcelona, located just around the corner. This cafe-bar offers a magical experience in a fairy-tale setting.
Barcelona Wax Museum Tickets
Get skip-the-line tickets to the Wax Museum Barcelona, with access to all 28 areas and more than 120 figures. The wax museum admission fee is 20 euros and includes an audio guide in English.
Getting there
Address: Passatge de la Banca, 7, 08002 Barcelona
Nearest metro station: Drassanes, Line 3
Museums in Barcelona
Discover other interesting Barcelona museums